Significant antioxidant effect
Counteract the development of chronic disease by maintaining free radical-antioxidant balance
"In the development of many chronic diseases, a shift in the free radical-antioxidant balance plays a significant role, e.g. in cancer, immune-related disorders, inflammatory bowel diseases, etc. In these diseases, a reduction in natural antioxidant defences has been shown. The role of antioxidants is to deactivate free radicals, thereby preventing oxidative stress and ultimately preventing the resulting damage and disease."
Which common foods are the best antioxidants?
aubergines, pulses such as black or kidney beans, green tea, red grapes, dark chocolate, pomegranates, blueberries, apples, broccoli, spinach, lentils, citrus fruits, tomatoes, berries, oil seeds, rosehips, ginger. Source: hsph.harvard.edu - Antioxidants
In addition to the above, there are a number of herbs with antioxidant effects that are recommended to be consumed regularly to keep these processes in balance.
King of bitter (Andrographis paniculata)
Andrographis leaves and roots were used in India and China to make medicine even before antibiotics were invented
The andrographis internally liver protective and antioxidant.C16
Garlic (Allium sativum)
One AntiBac capsule contains the active ingredients of several cloves of garlic!
The effect against pulmonary infections has been demonstrated in a modern clinical trial.B16 One study found that long-term garlic taken as a preventative measure significantly reduced the risk of developing respiratory infections.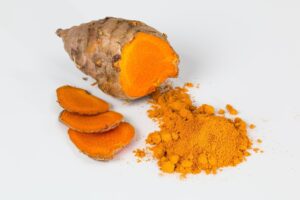 Turmeric (Curcuma longa)
The benefits of turmeric have been recognised by the pharmaceutical and health industries
Black elderberry (Sambucus Nigra)
In folk medicine, elderberries were "the poor man's pharmacy"
White horehound (Marrubium vulgare)
White horehound is such a popular herb that it is even used to make sweets!
AntiBac is a new dietary supplement on the market, supported by the National Research Development Agency with an invention application!
Click on the icon to print the page:
AntiBac capsules are available in ALL Hunagarian pharmacies or can be ordered!