Association between severe coronavirus (Covid-19) infection and high homocysteine levels
High levels of homocysteine affect the processes that cause severe COVID-19 disease and prevent its treatment. High levels of homocysteine increase the overproduction of inflammatory cytokines in the "cytokine storm", increase endothelial (inner lining of blood vessels and the heart) dysfunction, inhibit nitric oxide synthesis and lead to thrombus formation. All these pathologies are characteristic of severe SARS-CoV-2.1
But what is homocysteine?
Homocysteine is an amino acid that is essential for normal cell function, but high homocysteine levels have undesirable effects. These include the symptoms listed below, but in addition to these, over 100 diseases or conditions, mainly cardiovascular, have been identified that are associated with elevated blood plasma homocysteine levels.2 Read more about homocysteine HERE.
COVID-19 patients are at high risk of developing thrombosis and ischaemic stroke. A high risk factor for all of these is elevated homocysteine levels, which play a crucial role in blood clotting.3, 4 Elevated blood homocysteine is a predictor of increased susceptibility to coagulation and thromboembolism and of the severity of COVID-19 disease. Thus, high homocysteine levels are considered a risk factor in COVID-19 patients.5, 6, 7
What are the chances that I have inherited faulty genes?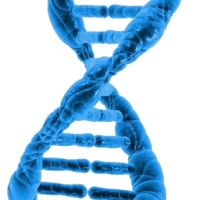 An EU study reported in 2001 found that a gene defect inherited from only one parent (heterozygous C/T) was present in 45.2% of cases, while a gene defect inherited from both parents (homozygous T/T) was present in 11.1%.8
So more than half of the Hungarian population has this gene defect. This gene defect, which occurs at base 677 of the MTHFR gene, impairs the function of the enzyme that regulates homocysteine levels.
How do I know if I have a genetic problem and if I have high homocysteine levels?
If you have a family history of any of the following conditions, you are very likely to be affected:
9, 10, 11
thrombosis,
cerebrovascular diseases,
cardiovascular diseases,
severe or fatal SARS-CoV-2 infection.
How do I know for sure if my homocysteine level is high?
It is most important to pay attention to homocysteine levels if you have already developed any of the symptoms listed above, because:
The GALLMET HEART PLUS capsule contains folate (vitamin B9), betaine, vitamins B6 and B12, and herbal extracts in amounts that reduce elevated blood homocysteine levels, which can maintain healthy circulation and avoid serious consequences.
💊
Reducing blood homocysteine levels by 5 ~mol/l is estimated to reduce the risk of cardiovascular disease by 20-30%. A diet rich in betaine may be effective in reducing the risk of cardiovascular disease.12 Supplementation with betaine is most important when used in patients who do not respond to vitamin B6 supplementation and those who do not follow a low protein and low methionine diet. 13
Vitamin B9 (folate) is of paramount importance in reducing the adverse effects of homocysteine levels and improving endothelial (the inner squamous epithelium of blood vessels and the heart) function, but vitamins B12 and B6 also play a role in maintaining normal homocysteine levels.
With vitamins B9 (folate), B12 and B6, the occurrence of vascular diseases associated with high homocysteine levels can be avoided:
in 20% of coronary artery diseases,
in 40% of cerebrovascular disease,
in 60% of diseases of the endothelial vessels.
By taking these three vitamins, the risk of vascular disease can be reduced by 62% and the number of cases by 2/3!14
A Terminalia chebula - a traditional Ayurvedic herb - can significantly improve endothelial function (improves nitric oxide production, reduces oxidative stress), increase blood HDL cholesterol (good cholesterol), reduce LDL cholesterol (bad cholesterol), and significantly improve other cardiovascular risk indicators. 15, 16
TRY GALLMET HEART PLUS CAPSULES NOW AT A SPECIAL INTRODUCTORY PRICE!
Click on the icon to print the page:
You can save up to 1 200

Ft

with discounted delivery to some countries.
When buying more than one bottle of GALLMET bile acid capsules at the same time,
you will get additional discounts!
You can save up to 1 200

Ft

with discounted delivery to some countries.
When buying more than one bottle of GALLMET bile acid capsules at the same time,
you will get additional discounts!
[1] Homocysteine and the SARS-CoV-2 Coronavirus - the X Factor of Severe Disease and Death - Nancy Lord & Mary Ruwart https://papers.ssrn.com/sol3/papers.cfm?abstract_id=3708654
[2] Homocysteine - from disease biomarker to disease prevention - Smith AD, Refsum H. https://onlinelibrary.wiley.com/doi/10.1111/joim.13279
[3] Prognostic Genetic Markers for Thrombosis in COVID-19 Patients: A Focused Analysis on D-Dimer, Homocysteine and Thromboembolism - Mohamed Abu-Farha, Salman Al-Sabah, Maha M. Hammad, Prashantha Hebbar, Arshad Mohamed Channanath, Sumi Elsa John, Ibrahim Taher, Abdulrahman Almaeen, Amany Ghazy, Anwar Mohammad, Jehad Abubaker, Hossein Arefanian, Fahd Al-Mulla and Thangavel Alphonse Thanaraj https://www.frontiersin.org/articles/10.3389/fphar.2020.587451/full
[4] Severe Acute Respiratory Syndrome Coronavirus 2 Infection is Associated with Homocysteine Levels and Clinical Outcomes in Ischemic Stroke Patients - Syahrul Syahrul, Imran Imran, Nasrul Musadir and Vivi Keumala Mutiawati https://oamjms.eu/index.php/mjms/article/view/8243
[5] COVID-19: A methyl-group assault? - Andrew McCaddon, Björn Regland https://www.sciencedirect.com/science/article/pii/S030698772100061X
[6] Homocysteine as a marker for predicting disease severity in patients with COVID-19 - Adem Keskin, Goksenin U Ustun, Recai Aci and Utku Duran https://www.futuremedicine.com/doi/10.2217/bmm-2021-0688
[7] Homocysteine metabolism as the target for predictive medical approach, disease prevention, prognosis, and treatments tailored to the person - Koklesova L, Mazurakova A, Samec M, Biringer K, Samuel SM, Büsselberg D, Kubatka P, Golubnitschaja O. https://www.ncbi.nlm.nih.gov/pmc/articles/PMC8581606/
[8] Physiological and pathophysiological significance of vitamin B9 - Sára Zsigrai, Alexandra Kalmár, Gábor Valcz, Krisztina Andrea Szigeti, Barbara Kinga Barták, Zsófia Brigitta Nagy, Péter Igaz, Zsolt Tulassay and Béla Molnár https://akjournals.com/view/journals/650/160/28/article-p1087.xml
[9] Homocysteine metabolism as the target for predictive medical approach, disease prevention, prognosis, and treatments tailored to the person - Koklesova L, Mazurakova A, Samec M, Biringer K, Samuel SM, Büsselberg D, Kubatka P, Golubnitschaja O. https://www.ncbi.nlm.nih.gov/pmc/articles/PMC8581606/
[10] Homocysteine metabolism as the target for predictive medical approach, disease prevention, prognosis, and treatments tailored to the person - Koklesova L, Mazurakova A, Samec M, Biringer K, Samuel SM, Büsselberg D, Kubatka P, Golubnitschaja O. https://www.ncbi.nlm.nih.gov/pmc/articles/PMC8581606/
[11] Homocysteine and the SARS-CoV-2 Coronavirus - the X Factor of Severe Disease and Death - Nancy Lord & Mary Ruwart https://papers.ssrn.com/sol3/papers.cfm?abstract_id=3708654
[12] Human Nutrition and Metabolism Research Communication - Margreet R. Olthof, Trinette van Vliet, Esther Boelsma and Petra Verhoef https://academic.oup.com/jn/article/133/12/4135/4687457
[13] Health Functionalities of Betaine in Patients With Homocystinuria - Truitt C, Hoff WD, Deole R. https://www.ncbi.nlm.nih.gov/pmc/articles/PMC8459993/
[14] Homocysteine - a risk factor for atherosclerosis - Dr. László Debreceni - Medical Weekly_2001.07.01. issue 27. http://real-j.mtak.hu/11264/
[15] Effect of an aqueous extract of Terminalia chebula on endothelial dysfunction, systemic inflammation, and lipid profile in type 2 diabetes mellitus: A randomized double-blind, placebo-controlled clinical study - Usharani Pingali, Deepasree Sukumaran, Chandrasekhar Nutalapati https://onlinelibrary.wiley.com/doi/10.1002/ptr.6771
[16] Hypolipidemic Effect of Triphala in Experimentally Induced Hypercholesteremic Rats - Selvaraj Saravanan, Ramasundaram Srikumar, Sundaramahalingam Manikandan, Narayanaperumal Jeya Parthasarathy and Rathinasamy Sheela Devi https://www.jstage.jst.go.jp/article/yakushi/127/2/127_2_385/_article
All health recommendations related to homocysteine level